PSP Power Controller by SnyFbSx allows to set various options on your PSP.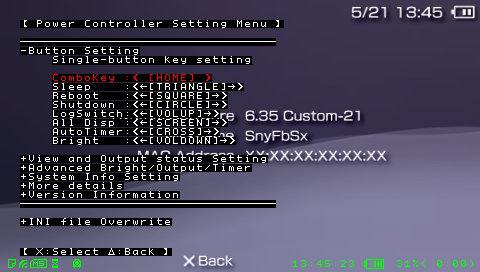 Changes:
When displayed in English, CPU clock display is missing fixes.
Draw tentative deal canceled.
(Reason: there is a problem for the homebrew operation found)
*PSP Filer isn't on display and will be as specified.
FW6.39 based CFW (LCFW) of the support.