PSP Power Controller by SnyFbSx allows to set various options on your PSP.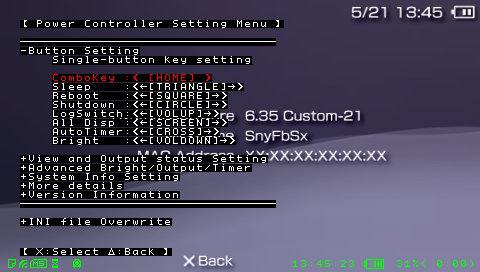 Changes:
Added a new version of auto shutdown.(Versions to specify a time)
Added a shutdown's icon.
Sleep type "IDLE SLEEP (AUTO)" was changed to hide at VSH.
[Bug fix] Fixed a bug that sets the CPU clock.
[Bug fix] Fixed the display when the timer icon.
[Bug fix] Fixed a bug that is automatically output even if the log has been set.
Adjusted between the battery and the battery icon percent.
To prepare a priority draw the icon.