PSP Sokoban is a Sokoban game for the PSP.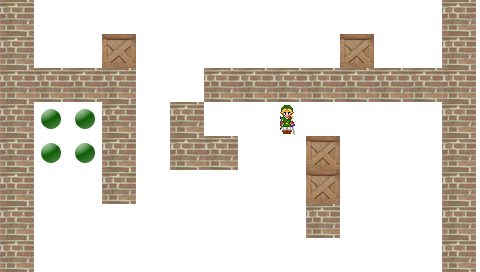 Changes:
0.6 :
_A new beautiful cursor is displayed in the editor mode
_Oslib has been replaced by the Sdlmixer in the sound handler
_Sounds can now be played in repeat/loop mode
_8 new characters ( bomberman , Kon of bleach, mini-bowser , sponge-bob, a new pokemon , picolo of DBZ ,shadow of sonic and shrek !)
_3 new levels
_The joypad is now usable on the map and in the editor window
_A new option "info save" has been added to display informations about saved datas
_New dialog box when returning to the main menu, or while saving during the game.
_New sprite for "teleportation"
_New messages when a level is completed
_Sounds are played during the game.
_Bug fix in PSP CPU clock frequency settings
_Bug fix with the donkeykong character (when entering in the statistics panel)
_Home button has been disabled, to quit the game use the SELECT key (or
_RTrigger to return to the main menu).
_Bug fix when you save while you play with you savedata.
_Pikachu can now tranform !
Thanks to http://dcemu.co.uk for the news.