With PSPConsole you can: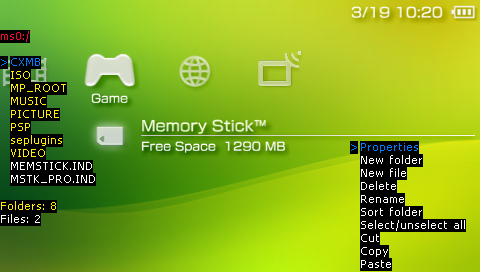 Quickly see battery info.
Delete, cut, copy, rename, create, view properties of file/folder, set them hidden/read-only.
View text files.
Play C snake, Tetris, Pong.
Sort your games and homebreews.
Use calculator.
View calendar.
And all that you can do from XMB menu when you are listening music or watching videos.