PSPFlash-Card is designed for students to memorize all of the "important" facts that we all need to know to pass tests. Use this to make studying easier for subjects like history.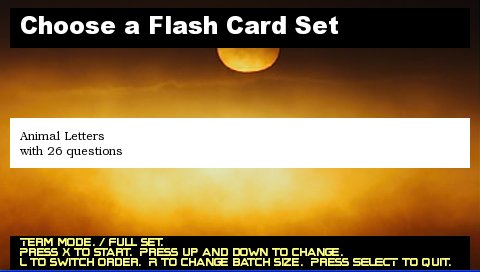 Changes:
– Fixed sound cutoff when pages turn.
– Fixed word wrapping bug for the last word on a card.