PSPIRC is a basic IRC client for the PSP (see Internet Relay Chat). This first release has the following main features :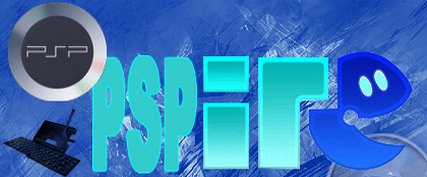 – IR keyboard support
– Danzeff virtual keyboard for all text input
– Profiles to store Login/IRC servers datas
– Save log files
It is mainly based on the IRC engine written by Danzel, and the user interface i wrote for PSPSSH. The IR keyboard support is based on the work of Harald Fielker
(author of the PSP IR Keyboard Library). This software is distributed under GNU V2 License, see GPLV2.txt file for all details and information about it. It has been developed on linux for Firmware 1.5 and 3.40-OE, and for the IR keyboard part it has been tested using a Targus Universal IR Wireless keyboard.
http://zx81.zx81.free.fr/serendipity/index.php?/archives/203-guid.html