Quick Flasher is a simple application for Fat and Slims PSPs with custom firmware 3.71 m33. This application gives you the possibility of keeping 5 themes in your memory stick and flash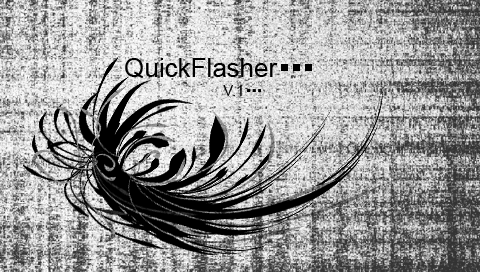 them wherever you want simply and confortably.
Remember that this software touches files in flash0, USE IT UNDER YOUR RESPONSABILITY.