Exter updated his Rubik's Cube game for Playstation Portable.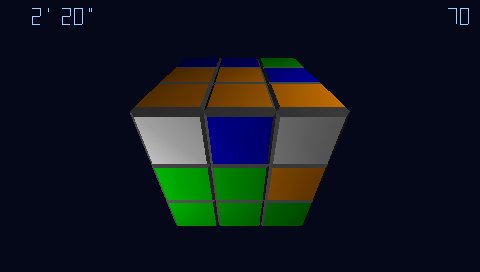 Changes:
– Changed:
– Move animation speed is now 40% faster.
– The colors now match the colors of a real rubik's cube (parallel sides were previously inverted).
– Added:
– Timer (starts when the cube is scrambled and stops when the cube is solved).
http://forums.qj.net/psp-development-forum/152158-release-psp-rubiks-cube-v1-6-a.html