Art updated his clock application which includes a MP3 player since v12.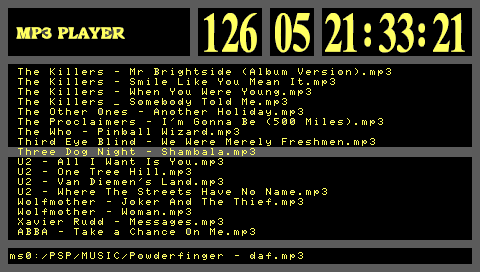 Changes:
– MP3 Player volume control implemented for headphone remote control.
– PSP is now clocked at 280/280/140 MHz if the mp3 player is used.
– Increased mp3 playlist capacity to 50 possible tracks.
– MP3 file browser wrap around feature implemented.
– Much better scrolling control in mp3 file browser.
– Implemented playlist selection highlighting.
– Changed intro music back to the previous versions.
– Various other enhancements.