UMDRip rips UMD's.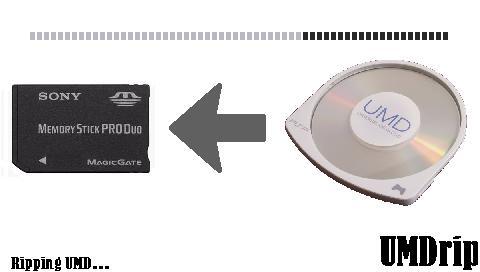 Features:
– Dumps UMD Game, UMD Video, and UMD Music to ISO directory.
– Sexy real time audio and animation effects.
– Compatible with PSP1000 and PSP Slim & Lite
– ISO file is given the UMD catalogue number as it's file name.
– ISO is available to use straight away from the ISO directory.