PhonicUK has updated his UMD Dumper application.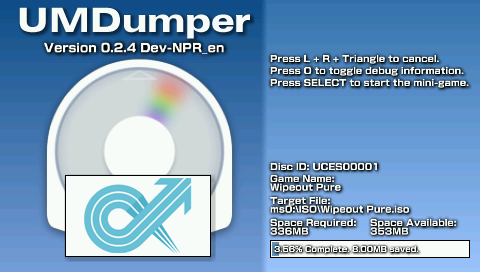 Changes:
– Finally fixed the crash if you tried to exit with no UMD inserted.
– GUI revamp and new menu system.
– Breakout Minigame!
– Speed improvements to CSO Mode.
– Added option to clock the PSP to 333mhz for increased speed while dumping (Especially in CSO mode)
– Fixed bug where >4GB free space showed a negative value.
– Made readme display wider.