Build Blocks by Poklik is a simple 3D sandbox game with blocks for Wii. There's no objectives, you can just freely build stuff with blocks on board. There are also Nokia S60/Asha versions available (partially pay versions).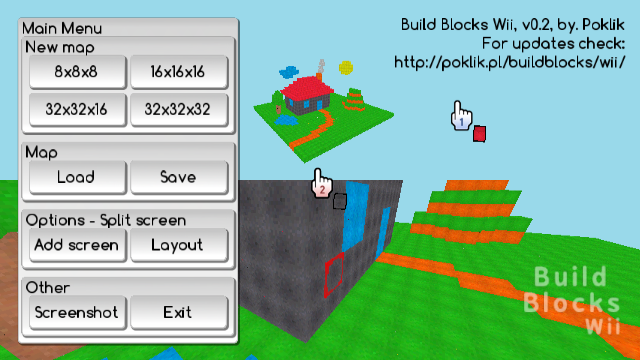 Please accept YouTube cookies to play this video. By accepting you will be accessing content from YouTube, a service provided by an external third party.
If you accept this notice, your choice will be saved and the page will refresh.