Archive for July, 2007
PSPALM is an organizer suite for the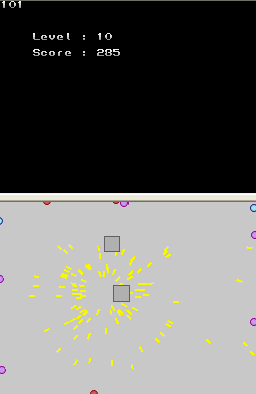 Kongregate is a remake of a flash game which is located at http://kongregate.com/games/Kalinium/orb-avoidance Avoid the incoming orbs as they fly into your mouse. Touching the boxes or the orbs will mean game over for you – but if the orbs touch the boxes, it's game over for them too! Outmanuever the orbs and force them to crash into the blocks.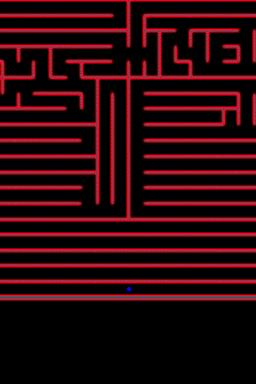 Find your way trough the maze
Here is some information about the game: You and your team of archeologists have fallen into the "catacombs of the zombies". There is no time for research, though; the walls are closing in, and the zombies have sprung to life! Fortunately, you've discovered an ancient mystical potion which allows you to create and destroy walls. Bottles of this potion are
sephiroth ff7 and another update of "Cube Breakout" a 3D Breakout/Arkanoid style game
Lilou FTP allows you to run either a FTP server a FTP client on your DS. With this, you can download your music sound, video on your DS without extracting your card, micro DS … This new version the Lilou FTP (File Transfer Protocol) allows you to transfer files between 2 DS, your computer and a FTP server on Internet
Custom Ouedan by Takaishi is a clone of Osu! Totakae! Ouendan!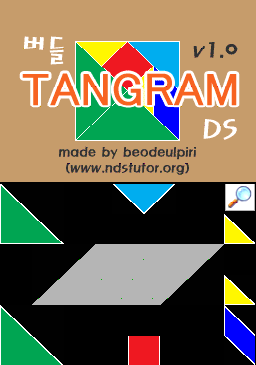 Tangram is a classic chinese puzzle game, now out in virtual form for your Nintendo DS (or emulator). The game features 72 stages!
Lemmings DS is an open-source port of the classic Amiga action-puzzle game Lemmings for the Nintendo DS. It features: * All 120 levels from the original Amiga Lemmings * All 100 levels from Oh-No! More Lemmings * All 72 levels from Xmas Lemmings '91, '92, '93 and '94!
VNC let you access to your PC desktop from anywhere using a wifi connection. Changes: + Add new useful keys to the danzeff keyboard such as Win, Alt-tab, etc … + All keys of the virtual keyboard are now really working ! (many keys were not usable in the previous version) + Support more keys with the IR-keyboard