Archive for December, 2007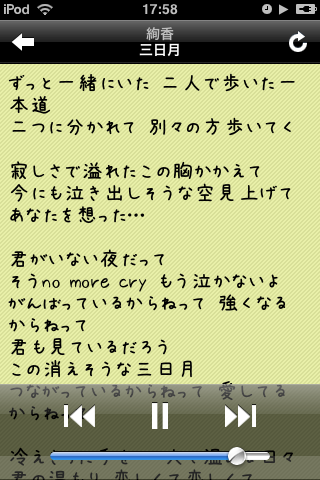 Lyrics.app is a lyrics viewer for iPod touch and iPhone
Simply put, Jiggy is the easiest way to create applications for the iPhone (or iPod Touch). With just Jiggy and a browser, you'll be able to write an awesome iPhone application in a matter of minutes. JiggyApps run natively on the iPhone, so there is no messing around with HTML and the limitations of Mobile Safari. At the same time, [&hellip
Robota Softwarehouse updated their port of GNU Chess. Here comes version 1.1. Donations are appreciated!
PSGMOD is a little mod player to support PSG/noise channels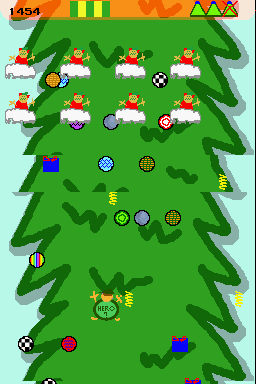 Help Santa get back all the ornaments that were stolen by Evil Santa in the new Nintendo DS game, Evil Santa Attacks! Play though an infinite amount of levels (considering you are inhuman and have too much time on your hands) of ornament grabbing, granny evading, floating elf invader, fruitcake-tasting goodness!
Mediumgauge has updated his file explorer/watcher "PSP Filer." Changes: filer: – supported to playback MP3 file which has some corrupted data. – reduced noise at the end of MP3. – enabled to play large WAV/MP3 files (more than 22MB). – enabled to show device information of MS Duo that is not formatted by PSP. – fixed a bug that Filer [&hellip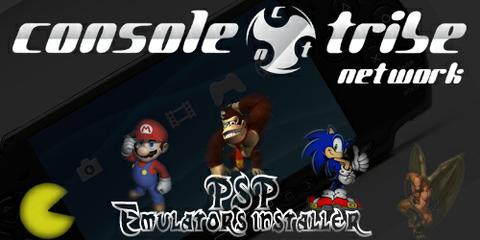 PSP Emulators Installer is an autoinstaller designed for Sony Playstation Portable to easy customize your console installing the full set of emulators for all available versions and firmwares. Available emulators in ver.3.0 are: -PSPUae v0.63 Birthday Edition -Dreamchip v3.0 -PSPX48 v1.1.0 -GPSP Unofficial 3.2 -DGEN v1.70 -Snes9xTYL 0.4.2 ME -PSPCap32 1.3.2 (for fat and slim) -PSPAtari v1.1.0 (for fat and [&hellip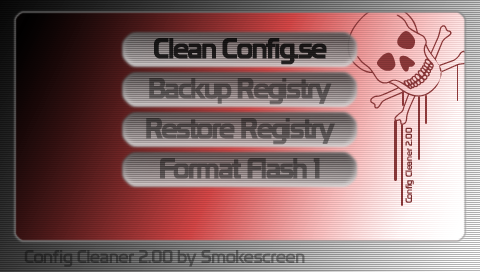 This application backups/modifies/restores your PSP configuration
This is a PSP button check program. While the first release has been coded using LUA, this one is written in
GLBasic.com and gp2x.de have a small nice coding competition for you – ending on March 25th. All you have to do is code a game for the GP2x in GLBasic. But it needs to support the touchscreen of the F200! You don't need to own a GP2x or GLBasic – the DEMO version totally suffices for this purpose. There is [&hellip