Archive for July, 2009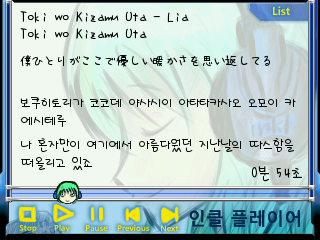 Inkl Player is a karakoe music player for Wiz. Changes: * Added skin support. * Font selection in the configuration file. * Added multilingual support. Korean, English, and Japanese are currently supported. * Turns off the screen when not used. Default timeout is 30 seconds. You can change it in the configuration file. * Playback order support. Supports normal, repeat,
BootMii Configuration Editor llows you to change the values in the /bootmii/bootmii.ini file without having to take out the SD card and edit it on a PC. Changes: Changes Skin/language dynamically as you move between the options. Monochrome/Green Skin Skin improved by a new skin option in the skins XML file: maindecl and dialogdecl. These values allow for the display

For all of you who love to play homebrew and legit backups on your Nintendo DS, try avoiding to update the recent Nintendo DSi Firmware. brakken ( http://www.tehskeen.com ) and Dave ( http://www.modsupplier.com ) report that many common flashcards are not useable anymore after the update. Unless there is further information, we suggest to avoid updating!
Extendir is a file system filter driver that significantly increases the performance of your phone, in specific situations even up to 12 times as fast and faster. Changes: Removed settings through registry, this was added in v1.01 but that gave major freezes and lockups with some devices. Well now is everything stable, no more freezes and no more lockups! Released
KeepMyTones – Saving your Contact Ringtone and Sounds & Notifications Settings. Features: – List All Contacts and wether they have a ringtone or not. – Save/Restore Contact Ringtone Settings. – Edit/Remove Contact Ringtone (WMA and MP3 Supported). – (NEW) Ability to decided where to save the file and where to restore from. – (NEW) Save/Restore your Sounds & Notification Settings
iPhoneToday aims to be an iPhone Today style interface for Pocket PC's. Features: – Multiples screens (With animates transactions) – Notification on icons for calls, sms, etc – Is a Today (No problems when we push the home button, no problems with incoming calls, …) – Compatibility with others todays (By example: Date Today and iPhoneToday after), today height configurable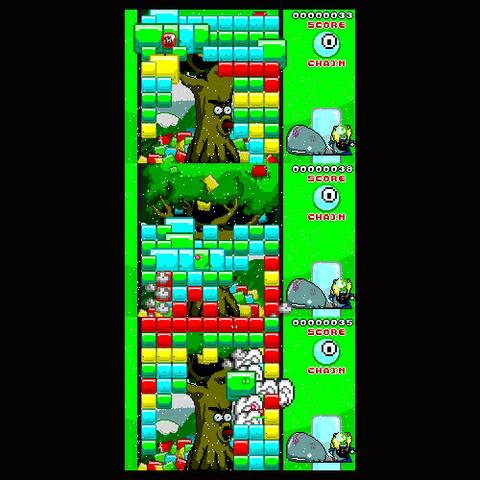 genecyst has passed by on the PDRoms webboard to let us know about his game "Holy Hell". Holy Hell is a puzzle game with shmup elements. The goal of the game is to reach the end of every level trying to chain more blocks of the same color together. You guide a little ship powered with four different colored weapons.

Wii Double Down is a simple blackjack game for the Wii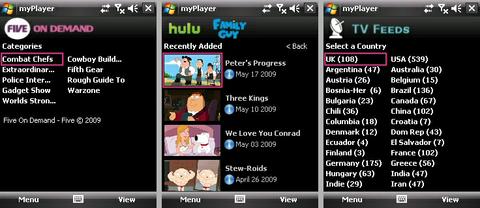 A stand-alone, light-weight application that accesses the BBC iPlayer Mobile content. Specifically designed for QVGA, VGA or WVGA devices running Windows Mobile 6.0 or higher. Changes: Improved the reliability of streaming via the myPlayer server Added a few more helpful hints / tips where required Re-enabled the automatic download feature
50m30n3 ported Kobo Deluxe to Dingux. Kobo Deluxe is an enhanced version of Akira Higuchi's game XKobo for Un*x systems with X11. Kobo Deluxe adds sound, smoother animation, high resolution support, OpenGL acceleration (optional), an intuitive menu driven user interface, joystick support and other features. Recent versions also add a number of alternative skill levels with slightly modernized gameplay. Kobo