Archive for August, 2009
WiiRecipe is a simple game that prints recipes to the screen when you press buttons. Currently it only supports burritos, by pressing down on the Wiimote. Changes: Added Hamburgers
A dice rolling app. that allows the user to choose from upto five rolls of multi-sided dice (d4, d6, d8, d10, d12, d20) as well as adding bonuses. Contains Wiz and PX executables
This tool will automatically install and configure everything you need to run your Opera with Flash support. With other words: No need to install Flash Lite… Yes, just Plug&Flash! Tested and working with: Opera 9.5 builds: #15233, #15529, #15746, #15750, #16702, #16983, #
Simple dictionary program for Symbian cellular phones. This is for S60-5 cell phones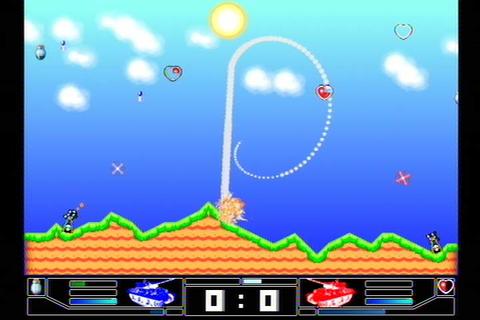 ShootMii is a Wii Tank shooting game. Changes: Ammo off screen informations (usefull for the guided missile), better jauges gestion, first sounds
Taking the idea behind Liquid Wars (http://www.ufoot.org/liquidwar) and re-writing it for the Wii. Changes: Included a random map generator. Fighters will no longer seed in a wall. Might seed inside 4 walls, but Player1 can break walls with "B". Users can choose colour of army
WiiRecipe is a simple game that prints recipes to the screen when you press buttons. Currently it only supports burritos, by pressing down on the wiimote
Want to know who is calling? This application will simply read the name saved in your adress book and tells you!
Wizi SMS with Location is a free instant location sharing tool. Among other features, Wizi SMS with Location. Features: – Finds user on map using GPS – Integrates with contact list – Adds a tiny url to the message linking to a location map – Allows saving locations to share again later – Searches locations by address – Allows automatic [&hellip
HelloTXTroid is an Android user interface for hellotxt.com service, which lets you update your status and read your friends' status across all main microblogging and social networks. Twitter, Facebook, MySpace, Flickr, Brightkite and more!