Archive for November, 2009
Want to know who's calling without looking at your phone? This application will tell you! Changes: Now with Locale Plug-in!
Mobile Network Data Traffic Statistics for 2G and 3G network types
Do you hate being able to "accidentally" redial someone from your call log after your phone call is over? No more embarrassing phone calls that you don't know you are making!
Simple Tuner is a tuner that allows you to easily and quickly tune up your instrument using the built-in microphone in your iPhone or an external microphone on your iPod Touch 2G. Changes: – new user interface – approved tuner accuracy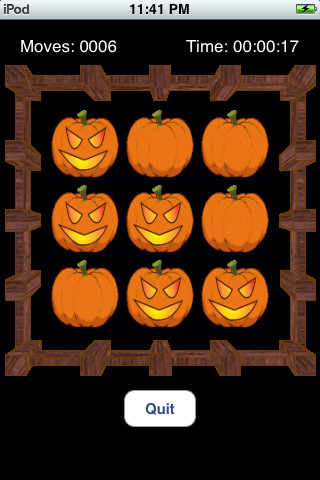 As a mage-in-training, you've accidentally converted a patch of harmless pumpkins into evil magical jack-o-lanterns. Convert them back into harmless pumpkins as quickly as possible – before things get even more out of hand
This Calendar Widget offers many sizes and shows as many events as possible. Changes: 0.0.28: Added support for the Motorola Corporate Calendar (available on Motorola Droid/Milestone). Added colors. Redesigned config
Apps Organizer is an android application that allow you to organize installed applications using labels. With Apps Organizer you can: * associate one or more labels to each android application * create a "label shortcut" (with a custom icon) on Android home that contains shortcuts to applications with a label * uninstall an application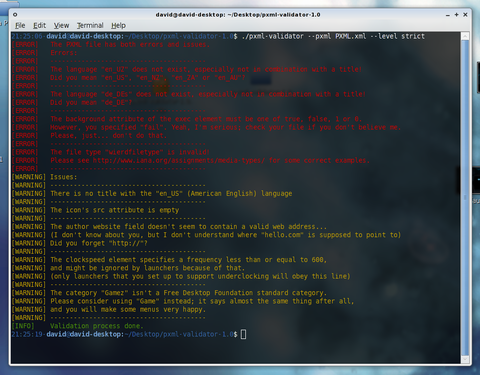 PXML File Validator is a tool that validates PXML files. You will need Java to run the application. It can run in 3 modes: – "syntax": checks the XML syntax of the file – "permissive": checks the most important aspects of the PXML format – "strict": goes through the PXML file, highlighting every little issue it can find
For all of us who understand German, the Austrian news page "Der Standard" wrote an article about the Pandora. They state that the device is almost ready and also mention the technical aspects. The article is actually a bit too long to translate, but there is still Bablefish if you are keen on it
rookie1 from http://www.a320home.cn has updated his port of the SUN PHONEME CDC + MIDPATH to Dingux. This should enable Dingux users to play Java games, but a few requirements should be matching. This release increases compatibility!