Archive for December, 2010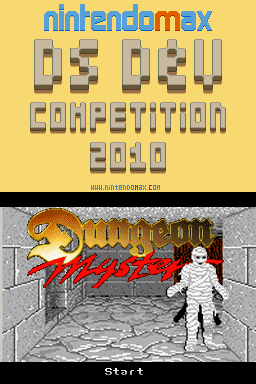 c_boy's Dungeon Myster is a game similar to the classic Dungeon Master. Plenty of danger awaits you in a large labyrinth!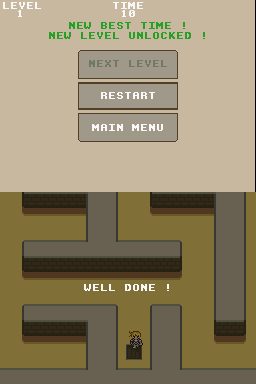 MazeD is a maze game with 20 levels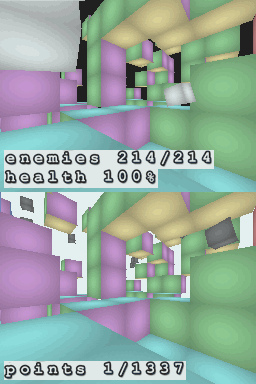 Multi View is a 3D first person platformer. Both screens are used to display the same game world but the white cubes that you must avoid are only visible on the top screen and the black cubes that you must collect are only visible on the bottom screen. This means that you need to pay attention to both screens simultaneously [&hellip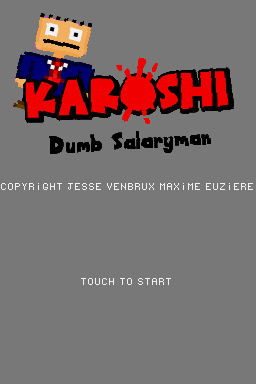 Kashiro DS is a 2D platform-puzzle game where the goal is to die!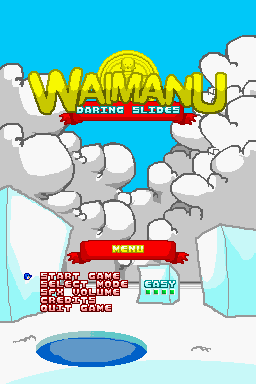 Evil alien jellies, the Wekas, have arrived to Earth. Their plan is to colonize our planet and subdue every form of life on it. But Waimanu, beside being only a little blue penguin, will fight the Wekas for the freedom of Earth inhabitants. Waimanu can push blocks and make them slide, and sliding blocks can squash Wekas between them. He [&hellip
RockBot is supposed to become a multi-platform action game and borrows elements from Capcom's Megaman
RockBot is supposed to become a multi-platform action game and borrows elements from Capcom's Megaman
Dingear is a Sega Master System/Game Gear/SG-1000 emulator based on a heavily modified SMSplus engine specifically crafted for the Dingoo A320 console. Changes: – Rewrote the LCD driving code in a more flexible way hopefully this should make it more compatible with a fair amount of consoles. – User can now set the running LCD frequency (50/60hz). – Volume & [&hellip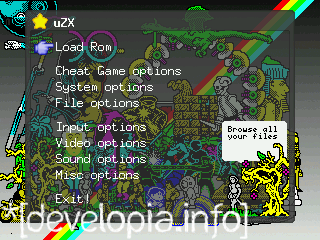 uZX for Dingux is a Spectrum 48, 128, +2, +3 emulator. This emulator is based and or inspired on: fZX32, ASpectrum, GP2Xpectrum, FUSE + libspectrum
Snes9x4D is a port of SNES9x to Dingux. Changes: -Transparency Option added (if switched off) + ~35% Speed -some small bugs fixed -CHEAT (*.cht files) support added *put a *.cht files for your ROMs into the SRAM Folder ".snes96_snapshots" -Bugfixes and Menu fixes -Soundbug when quitting removed