Archive for March, 2013
Pandora System Info by Jon Sneyers is a ridiculously accurate battery information, so you can actually see exactly how fast the battery is (dis)charging and exactly how many micro Ampere hours it has left. Also contains a simple CPU usage monitor (including info on power-saving C-states), a simple SD card free space pie graph display, and network statistics. Changes: New

DosBox EX is a fork of DosBox, a x86/DOS emulator. The focus of this fork is speed and usability

Pop Star by New Breed Software is a simple puzzle game involving floating stars that you must connect to form polygons. Ported to Pandora by Strea

Oragir project implements an alternative multipltform client for LiveJournal web-based service. In contrast to other clients that allow reading and writing new entries in LiveJournal for a single user at a time, Oragir provides fast and easy way to "watch" and filter all newly added entries from all LiveJournal users at run time. Ported to Pandora by Strea

Sherman's Aquarium is a screensaver ported to Pandora by Strea

QupZilla is modern web browser based on WebKit core and Qt Framework. WebKit guarantees fast browsing and Qt availability on all major platforms. Ported to Pandora by Canseco

AtariRobbo is currently most faithfull reproduction of Robbo game that comes to Atari 8bit in 1989. Ported to Pandora by StreaK. Mods added by StreaK: – Bricks now have the 100% look from original Atari 8bit game. – Few various re-touches of graphics, that wasnt ripped from original game – Added music [this one wasnt included in original Robbo ,

Are you in need to update your Pandora to it's recent OS version? You can do so with SuperZaxxon Offline Update by the OpenPandora Team. It updates any Pandora to the very latest OS version. Changes: * FIX: OS updater: should now ask for reboot after kernel update * FIX: OS updater: attempted to fix hang during update * UPDATE: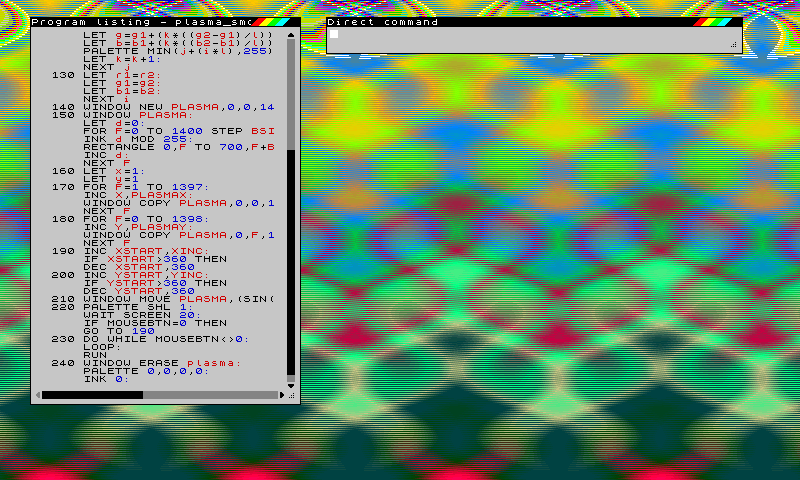 PandaBAS is a Pandora port of the SpecBAS BASIC interpreter. Based on Sinclair BASIC, but allowing the user to take advantage of more modern hardware – 8bit graphics, sound samples/mod/mp3 etc, with a much more advanced graphics and windowing system. Changes: * no changelog found

FBZX is a ZX Spectrum emulator for FrameBuffer written by Sergio Costasand ported as FBZX Wii to Wii by Oibaf. Main features: * Emulates accurately the Original 48Kspectrum (both issue 2 and issue 3), the classic 128K, the Amstrad Plus 2, the Amstrad Plus 2A and the Spanish 128K. This includes screen, keyboard and sound (both speaker and AY-3-8912 chip).