Archive for November, 2013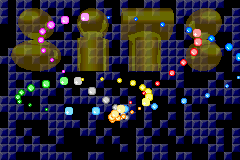 ReGBA by Nebuleon is a Game Boy Advance emulator based ultimately on gpSP 0.9 by Exophase. You can also submit patches on GitHub. Release notes: I've made ReGBA version 1.45.1 with two "rainbow fringe" subpixel scalers: kuwanger's full-screen one and an aspect-ratio-preserving one based on it

Sqrxz 2 by Retroguru is a Jump'n'Run which requires a sharp mind and fast reflexes, high frustration is guaranteed. Original Sqrxz made by Marcus Vesterlund (Maze) and John Holmvall (Hojo). Sqrxz 2 is a sequel to this game created by Rodolphe Boixel (Thor), Shahzad Sahaib (Kojote), Alexander Wiklund, Simon Butler and Jane Mumford (Jayne). Wiz Port port is courtesy of [&hellip

Dotbuster is a game by Play Write. Take it out on hordes of dots by connecting them to form polygons. Beware of viruses. Collect power ups. Be Awesome. Time to bust those dots!

Grand Theft Chase: Drag Race by Half Fried Games is a police auto chase game, inspired by the popular iphone success Tiny Wings, that takes place in a city occupied by Mafia, Thieves, Robbers, and Extremist Organizations. Murder and theft is nothing new in this city of crime. All the cops fear their destiny of death and run for their [&hellip

GarudaBoy3D by Sarayooth Limpasert is a 3D action shooting game for iOS. Requires iOS 5.0 or later. Compatible with iPhone, iPad, and iPod touch. This app is optimized for iPhone

Crash Road Land is an offroad racer game by NatureSoft. Avoid multiple obstacles and find the 5 stars in each level to get new cars!

NGDSGA (NeoGeo CD Single Game Arcade) by BEY emulates the Arcade game Phoenix on NeoGeo CD. News hint by Cristiano Bei via PDRoms' Facebook page. Cristiano Bei's Phoenix Arcade Emulator for Neo Geo CD, v. 0.4. Tested on NGCDZ. Watch this video on YouTube

DosBox EX Ultimate is a fork of DosBox focused on speed and easy use. Maintained and ported by StreaK. Changes: – Smaller modifications and fixes – New/Changed options [adding suffixes and prefixes to game directory name] – New option in [ Setup Game Configuration -> Use alternative mouse driver ] with custom sensitivity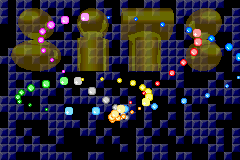 ReGBA by Nebuleon is a Game Boy Advance emulator based ultimately on gpSP 0.9 by Exophase. You can also submit patches on GitHub. Changes: * Per-game settings. You can press Select in the menu and you can edit settings that are applied to only the currently-loaded game. For example, you may want to start only some games from the BIOS [&hellip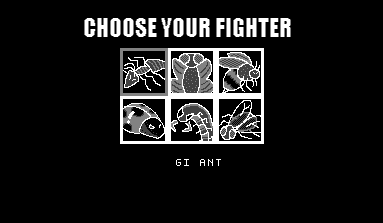 Chris Read aka atari2600land continues working on his 2D fighting game Insecticide. It's easy to kill a bug, but how about when you're a bug yourself? Strap yourself into a bug's shoes and fight to the death. Are you strong enough to perform insecticide? Changes: – no changelog found