Archive for October, 2017

Priiloader is a modified version of the officially discontinued Preloader. Preloader is a small application which places itself before the System Menu. Its main feature is to directly boot the Homebrew Channel or a file you can install from a FAT device. Preloader is also able to apply memory patches the system menu to remove limitations or other things. Warning!

EasyRPG Player is an open source implementation of the RPG Maker 2000/2003 engine. Get a RPG Maker 2000/2003 game and place the Player (boot.dol) in the root directory of the game (that's where RPG_RT.exe is). The program has no file browser, each game really needs its own boot.dol! Changes: * The Player crashes when attempting to use a healing item

Craftus Reloaded is a Minecraft clone for

The Sword of Ianna is a video game by the Spanish group Retroworks. Diskover is currently trying to redo the game for the Nintendo Entertainment System / Famicom and shows really great steps forward. In a time and a world dominated by the shadows, the goddess IANNA chose a warrior, who defeated the evil that threatened these lands. Now that

The Retro Hour is your weekly dose of retro gaming and technology news, views and interviews from the UK. Content: We reminisce about classic computers and modern-day mods with one of our favorite Youtubers, 'The 8-Bit Guy&#

Created to celebrate the 30th birthday of the PC Engine, Nantettatte Engine is a simple high score based shooting game by Aetherbyte. Coding & music by Andrew Darovich. Pixel art by Paul Weller. Illustration by Kamui@SugarFree. Shoot the enemies to gain points. Enemies that reach the ground subtract points. Don't let the dreaded Boing Balls or Watchy Games hit the

Put The Square On Steps is an Android game by Łukasz Durniat. The easy game created for fun with the simple rules. Just try keep the square in top of an screen as long as possible. With each move you need put the square on the white blocks but aware the white blocks get smaller and smaller. Changes: – New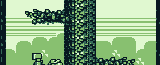 Lumberjack is a great new fun mini-game for the classic Game Boy. Made by Koyot1222, JMD and TMK. How far can you make it

Gilly Connect by Gilly Works for Android is a multi-directional version of connect four! Add the ball from the top, bottom, left, or right! Goal: Connect 4 of your own circles in a row. Changes: – Updated Graphics!! – New challenge mode!!

Halloween Nightmare is an Android game by PHANTOM games. It is a dark Halloween night and it's time for bed. But something strange happens, our scary friend is lost in a weird land. Fight and defeat monsters and help our little hero to go back home! Collect candy… Walk through the graveyard and the haunted tomb… Climb the icy peak…