Archive for May, 2018

Bootee is a brandnew Nintendo Entertainment System (NES) / Famicom game by The Mojon Twins! If you don't, you should know, you will bounce… and bounce and bounce and bounce. Basically, you will control Cheril in a big leather boot hopping around a dark castle. Bouncing non-stop!

Do you have what it takes to find the Five Crimson Emblem Seals to defeat the Black Slayer? The Holy Diver cartridge has been resurrected, nearly 30 years after its original release in Japan. Published by Retro-Bit®, the Holy Diver Collector's Edition is loaded with exclusive collectibles and available for a limited time only. Costs are $

Michael Chiaramonte shows us more NES Programming. NES Programming #32 – The colors! The colors!Watch this video on YouTube. Quote: In this episode I got palette data exporting more or less how I wanted and was able to load meta-tile palettes manually into the PPU to see what they looked like on the emulator. I found that we've run into

Orange Island is a new NES game in development. The authors already play around getting a nice physical prepared

SecondBASIC is Windows based BASIC compiler targeted for the Sega Genesis/Mega Drive. Based off of the BEX library created by Joseph Norman, SecondBASIC brings a familiarity to those who are familiar with BEX while adding some additional commands and built in tools to help aid in the development of your projects. Soon with Sega 32x support!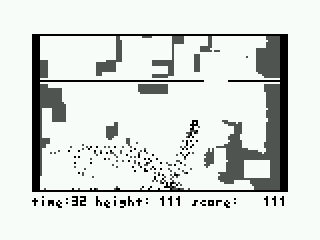 Spout is a small, abstract shooting game from Japanese developer kuni. EXL's port of Spout for Android uses rendering the video context of the game to textures, which are displayed using OpenGL ES. There are added touch control and some game engine improvements

EXL ported AstroSmash from Java ME (J2ME) MIDlet to Android using SurfaceView Canvas drawing. He added touch controls and game engine improvements. A JAVA decompiler has been used to understand the game logic and guarantee original game behavior
Michael Chiaramonte shows us more NES Programming. NES Programming #31 – Properly loading metatiles from the mapWatch this video on YouTube. Quote: In this stream, I worked on getting the map scrolling in the asset tool and then loading the metatiles from the map JSON metadata, instead of hard-coding the loading of PNGs at the start of the asset tool.

Snooder 21 by EXL is remake of very popular Motorola's standard card game: Snood™ 21 for Android. It's a card game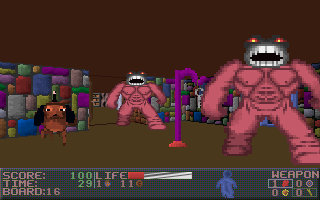 Ken's Labyrinth is a first-person shooter DOS game, released in 1993 by Epic MegaGames (now called Epic Games). It was mostly coded by Ken Silverman, who went on to design the Build engine that was used for rendering a first-person viewpoint in Apogee Software's Duke Nukem 3D. It consists of three episodes, the first of which was released as shareware.