Below are Andre's Articles:
Slaanesh ported the Atari 2600 emulator Stella to the Dingoo. Quote: Optimized and cleaned up build of Stella 2.3.5 for the A320 running Dingux

This is a port of Super Mario War to the Wii, using SDL Wii. It should be fully functional with the exception of netplay. Changes: Fresh port of Super Mario War 1.8 beta 2. This requires you to replace ALL old files. Enjoy!
Neko Project II emulates a NEC PC-9801. Changes: Support USB storage Fix some paths Thanks to http://nintendomax.com/viewtopic.php?t=11126&f=54 for the news
Rako has updated his NEC PC-8801 emulator QUASI88. Changes: Support USB storage Fix some paths Thanks to http://nintendomax.com/viewtopic.php?t=11125&f=54 for the news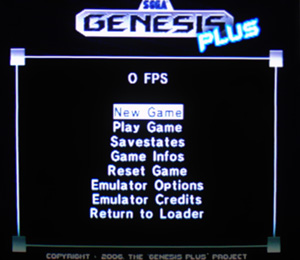 Genesis Plus is an emulator of the Sega Genesis / Sega Megadrive for Wii and GameCube. Changes: – Selection for the "Loading device" in the system option (SD, USB, DVD and user selection – to load the device automatically after starting the application) – Right Font Alignment for the Game List – New Menu Structure – New Button Mapping (B [&hellip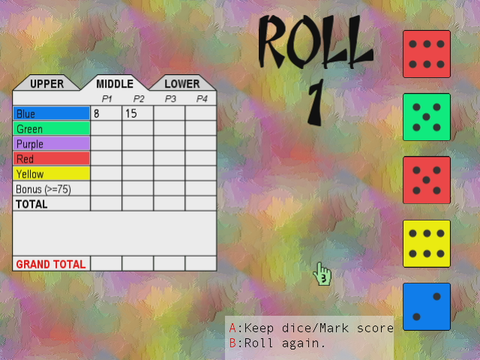 It's Yahtzee for the Wii coded by Chris. Changes: Added German Language support. Fixed minor bug where undoing your move would not display the totals correctly in certain circumstances. Minor cosmetic changes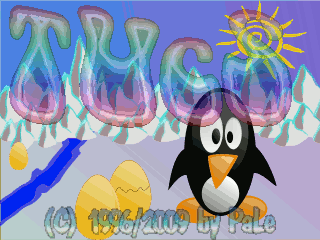 TUcS is a Puzzle/Plattform Game for GP2X and WIZ, it's written in GLBasic. Changes: + Fix in Hiscore Table + various minor fix + end animation added + Fixed FREEZE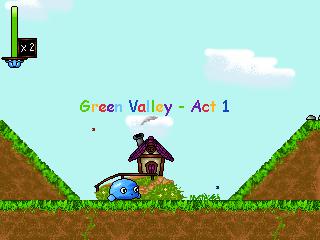 Jump N Blob is a typical Jump and Run containing adventure elements (Inventory, action battle system). In the role of Blob, a small blue and cute creature, it is your task to save the Island of Malis. Your fiends are the infamous Beastking and his underlings. Now it is up to you. Rescue your friends and your home or hey [&hellip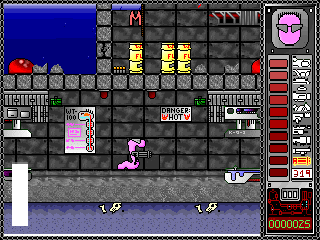 Worminator 3 is a sidescrolling action game. You play as The Worminator and fight your way through many levels of madness and mayhem. Worminator features nine unique weapons, visible character damage, full screen scrolling, sound and music, and much more! Changes: Improved performance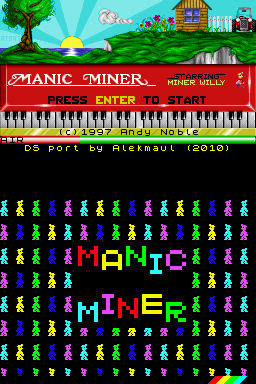 Alekmaul ported Andy Nobles (http://www.andynoble.co.uk/games.htm ) Manic Miner game to the Nintendo DS. Quote: The aim is to guide Manic Miner collecting different keys in the level and after to reach the blinking exit of level to go next level. Thanks to www.nintendomax.com for the news