Below are Andre's Articles: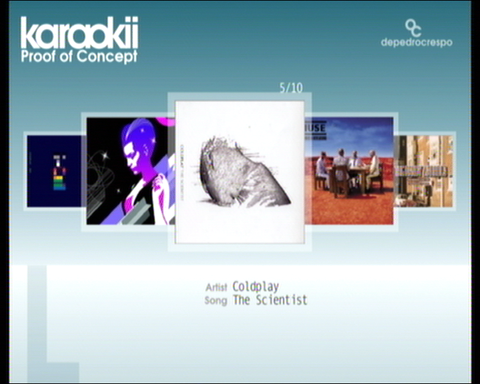 Karaokii by pedrocrespo is a Karaoke game for Wii. Quote: Karaokii is just what its name says: a Karaoke for Wii. It shows the lyrics from the song is playing by following the rhythm of the music. All files must be stored under /apps/Karaokii/songs/ in a SD card readable by Wii. You can download some sample songs via Karaokii Download
Neko Project II emulates a NEC PC-9801. Quote: This emulator is a port to Wii of NP2 (Neko Project II), NEC PC-9801 emulator, programmed by Yui. The policy of this port is the minumum change. You must not ask Yui about this wii version. Thanks to www.dcemu.co.uk for the news
Dop-IOS MOD is a modification of the application Dop-IOS that allows you to choose which IOS you would like to use to install other IOSs (trucha bugged or not). While the original Dop-IOS let you install other IOS, it used IOS 249 to do it. Many people felt a certain resentment toward that on which the authors have no comment.
The rules are simple. You take turns with another player to drop red or black pieces into the board. Pieces fall in from the top and slide down to stack up on top of each other. The goal is to get 4 of your pieces touching in a straight line (diagonals also count) before your opponent does. This is similar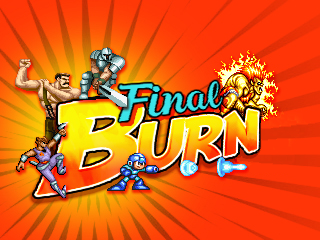 Slaanesh released FBA320 for Dingoo Linux. Final Burn Alpha is an emulator specializing in emulating arcade video game machines based on M68000 and Z80 CPUs. A large number of well know arcade machines fall under this category including the famous Neo Geo, CPS1/2, Cave, Toaplan and PGM hardware. Quote: The Dingoo's FBA320 port is a combination of the GP2X and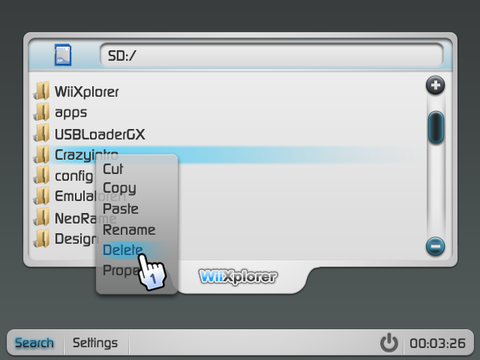 A multi device file explorer for the Wii and a GUI made with LibWiiGui by Tantric with graphics by NeoRame. Features: – SMB/USB/SD recursive copy/move/delete of files/directories with all files in it – Rename files – Properties of files/directories – Browse through SD/USB/SMB – Addressbar with path – Multilanguage support – Boot .dol/.elf files – Open TXT/XML/PNG/JPEG/GIF/MP3/OGG/ files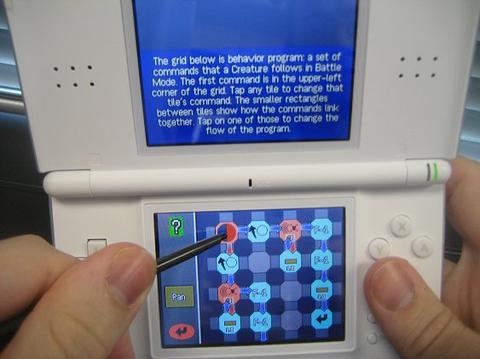 Protista is an interactive toy where player-created creatures compete for supremacy of the Petri dish. Protista, an experiment in interactivity, challenges both the right and left sides of the brain. The creative side is unleashed to design and build an assortment of creatures in a full-featured creature editor. Protista tasks the analytic side to program the creatures with a graphical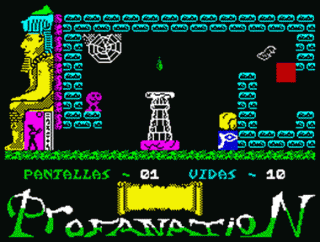 GP2Xpectrum is a Spectrum emulator for Wiz. Authors: Hermes, Metalbrain & Seleuco; Wiz Port: SplinterGU Changes: * Confirmation before compressing * Option to delete roms and directories (with confirmation) * You can browse any directory depth (always within roms /) * Up to 16,384 entries per directory * Corrections in some controls on the Linux version * Now the browser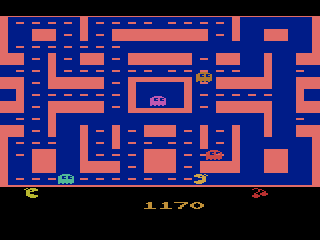 David Pello ported the Atari 2600 emulator Stella to the Dingoo. Quote: This a fresh port of the stella 2.3.5 to dingux, it has some hacks, but it seems to work nicely. Discussion: http://www.gp32x.com/board/index.php?showtopic
Revolution Engine is the very First homebrew 3D Game Engine for Wii. It is directly based on GX without any GL wrapper or anything similar. Natively designed for Wii, is capable of generating best homebrew graphics ever seen on this games console. This is not a game itself, but a library you can use to make your own 3D games