Below are Andre's Articles:
Turn your Nintendo DS in a chess clock
A simple yet addictive game, just point and click on two or more connected and identical 'chunks' to 'munch' them up. Changes: Fixed music not looping

Achtung Wii Kurve is a clone of the computer game Achtung Die Kurve ( http://en.wikipedia.org/wiki/Achtung_die_kurve ). It differs in that it has alot of customization- and control options and actually includes music and sounds. The game supports up to 12 players. Changes: Fixed a bug that made curves die when travelling in certain directions (approximately 75 % of the directions)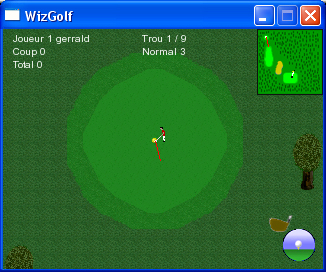 Golf for the Wiz. Playable with up to 2 players. Quote: It's a little golf game develop with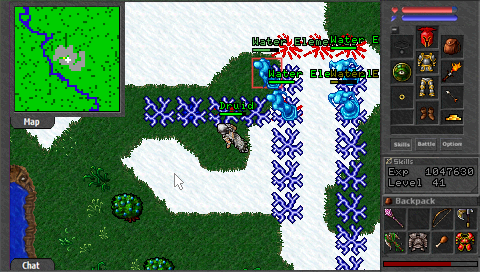 The original game Tibia ( http://www.tibia.com ) is a MMORPG game in which you're involved in a fantasy world on the Internet with other players and you can solve Ouest, get levels and fight against other players. Changes: – New Map (300×200 fields) – Added chat-module – Added Save/Load Function – Added Mini-Map – Added Tutorial – Added NPCs (Trader.
ScummVM is a program which allows you to run certain classic graphical point-and-click adventure games, provided you already have their data files. The clever part about this: ScummVM just replaces the executables shipped with the games, allowing you to play them on systems for which they were never designed! Some of the adventures ScummVM supports include Adventure Soft's Simon the
Taking the idea behind Liquid Wars (http://www.ufoot.org/liquidwar) and re-writing it for the Wii. Changes: – Same as before, except has more options and a win screen. Overall, looks more finished. Also, now has 2 maps. Thanks to www.tehskeen.com for the news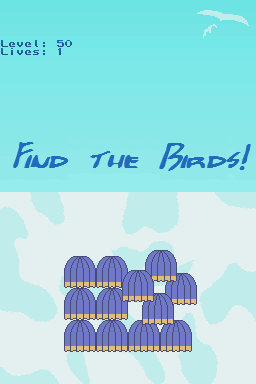 Birds DS is clone of a mini-game from Big Brain Academy for the Wii

Achtung Wii Kurve is a clone of the computer game Achtung Die Kurve ( http://en.wikipedia.org/wiki/Achtung_die_kurve ). It differs in that it has alot of customization- and control options and actually includes music and sounds. The game supports up to 12 players. Changes: – Added support for the balance board (untested, but hopefully works) – Rewrote the menu – Added option
MiiSX is an MSX 1/MSX 2/MSX 2+ emulator for the Nintendo Wii. Based on fMSX-SDL, so far, it's a pretty basic emulator. It doesn't support either SCC, MSX Music or MSX Audio, only PSG. Only uncompressed ROM files can be loaded, and there's no keyboard implemented (so only games that work with joystick will be playable). PSG emulation is still