Below are Andre's Articles: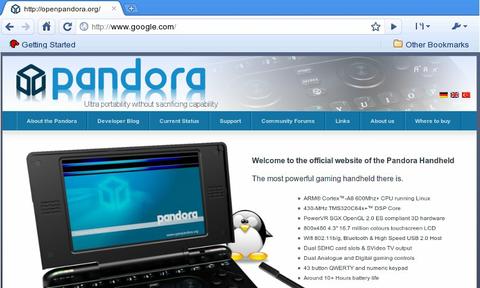 Chromium is an open-source browser project that aims to build a safer, faster, and more stable way for all users to experience the web
Glezmen released Telnet Starter. Quote: Ini file and script to start builtin telnet daemon. Thanks to joyrider for the info about the builtin telnetd 😉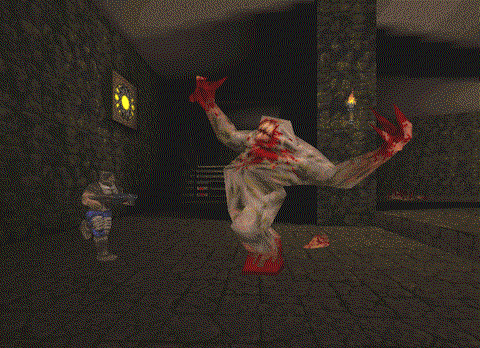 Quake port for the Caanoo by Pickle. Quote: Quake 1 engine that uses the opengl to opengl-es wrapper nanoGL to use the 3d hw

After spending the day collecting capsules, the container holding them all breaks, and all the capsules have been spread all over the world! Now Robi must seek them all out. Robi is a game made entirely in 3D, using my simple graphics engine, created in c++, along with the library GX. This game is in a very early stage, and [&hellip

Yabause Wii is a Sega Saturn emulator for Wii and is the first of its kind as emulating the complex processes of the Sega Saturn is much harder then it looks and now even harder to run it on the limited hardware of the Wii. Changes: – based on the original yabause r2604 – change mounting method of fat for [&hellip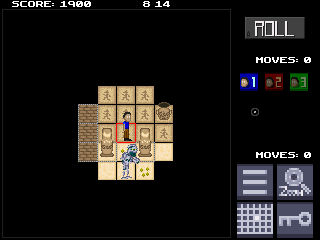 Danger Quest: Monster Night is a game by Moo Me? Productions. Your goal is to locate the 10 treasure chests. There is 1 treasure chest hidden on each level. But beware! As you hunt for treasure, a monster hunts you!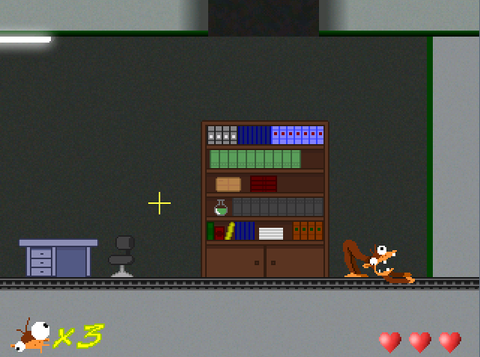 EEEEK! EEEEEK! HOOOOOOK!!! (EEH, for short) is a platformer game where you control a monkey that must exit an evil doctor's lab! Click your way through 8 levels in order to free our monkey friend! Quote: Participant of the BennuGD programming Competition 2010. 1st place. (repacked with Bennu for Caanoo)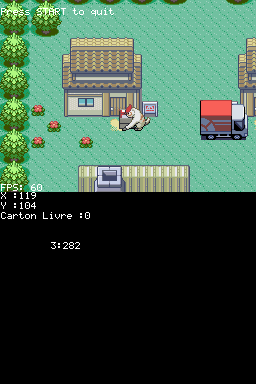 blabla released version 0.4 of his game, "Vigoroth le livreur" (Vigoroth the delivery man). Quote: You'll Vigoroth, a delivery order and deliver packages to their destination (logical). In the full version, there will be 4 or 5 mini-games. Thanks to http://www.nintendomax.com/viewtopic.php?t=12250&f=19 for the news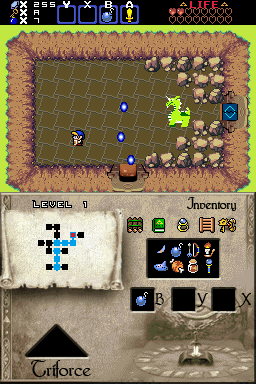 BassAceGold was working on a homebrew Nintendo DS Zelda game named "The Legend of Zelda: The Shards of Light". He will not continue this project and released it now in an unfinished state. I will not be continuing this project as explained in my previous post so here is The Legend of Zelda: The Shards of Light. Only one boss [&hellip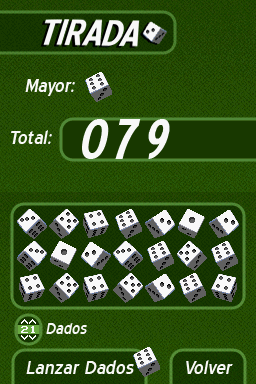 Aguilera_87 released Tirada2 for the Nintendo DS. Description Six-sided dice only allow to change the number of dice to roll, being able to choose from 1 to 21. Custom dice allowed values from 0 to 999, and you can choose any range within these limits. Also you can choose from 1 to 21 dices. "Roll Dice" throw all the dices [&hellip