Mindwalls is a ColecoVision game by Nicolas "Nicam Shilova" Campion. If you are familiar with Breakout/Arkanoid, there is possibly not much to explain. The game can be ordered for 50 US$ from CollectorVision.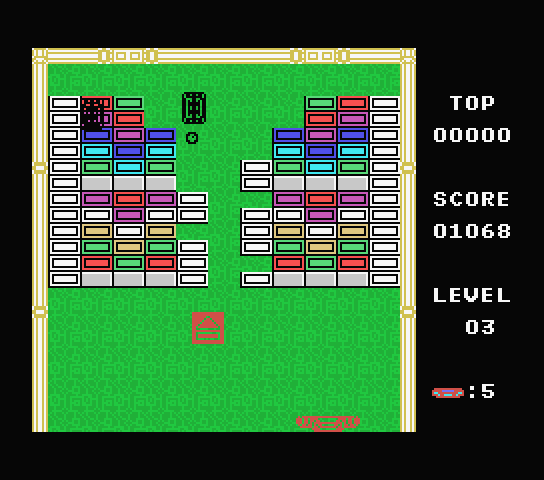 Controls :
-Stick to move.
-Left and right side button : Start, put parking tickets.
-KeyPad : Select difficulty.