Slide2Play is a S2 series application. S2P is a stylus-free MP3/WMA player application. It simply lets you browse your music files & play.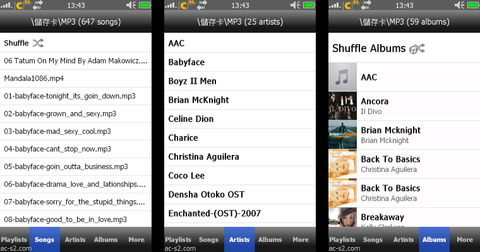 Changes:
– temporarily disabled the "Album View" & "Playlists".
– added option to set/refresh the music library.
– added more views to play or shuffle songs; an artist's songs or albums.
– added option to play album by album randomly – "Shuffle Albums".
– added support to MP4/AAC as long as the device already has the corresponding WMP decoder.
– faster startup.
– AVRCP no longer requires WMP running in the background on some HTC devices (read the FAQ for details).
– a lot of enhancements made on the user interface.
– a lot of minor bugs fixed.