Do you love Saber Rider? You do? You love the Dreamcast or the PC-Engine? You Do? Read on…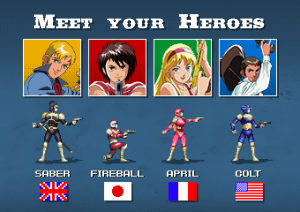 Team Saber Rider currently collects money via Kickstarter to realize a run'n'gun shoot-em-up game based on and licensed from the original 1986 animated space western series Saber Rider and the Star Sheriffs!
For only 49 US$ (without shipping) you could either get a physical Dreamcast copy or a physical PC-Engine copy. The funding looks good so far, but only 8 days to go!
https://www.kickstarter.com/projects/saberridergame/saber-rider-and-the-star-sheriffs-the-video-game/description