Devika, The Little Goddess is an Android game by Akusan.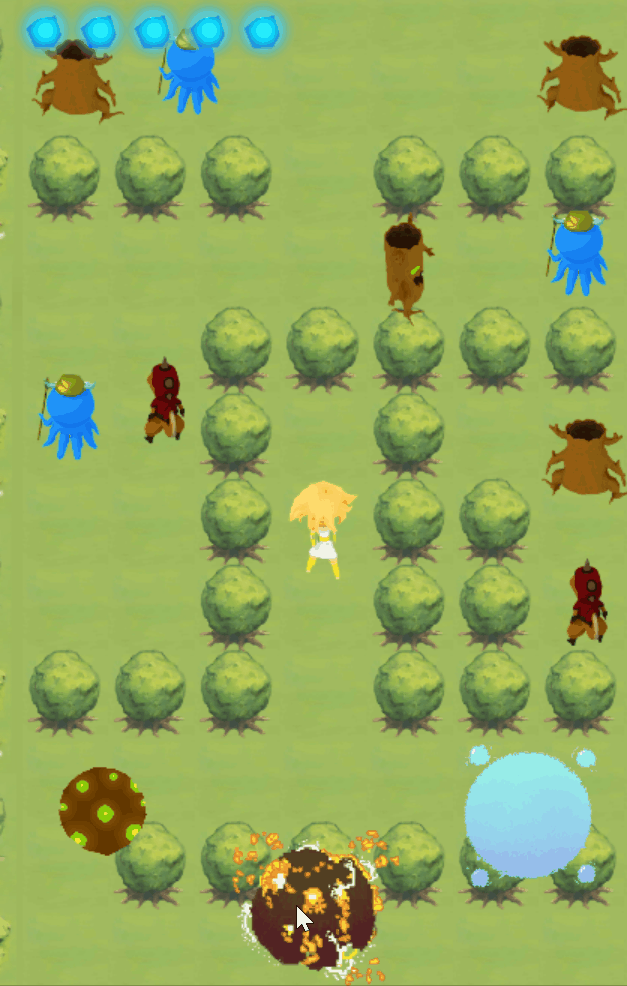 You have the power of the gods. Manipulate terrain, burn trees, create rivers or lakes, burn your enemies, extinguish them or use your earthly powers to smite them!
You wield the powers of little goddess, Devika. But your powers have been stolen by demons. When all seems lost, a little glimmer of hope comes in the form of your devout but reckless disciple, Faith. Embark on a journey with Faith, use your godly powers to fight monsters, manipulate terrain, and protect Faith from monsters and from herself. Unravel the fate of Devika and Faith as they help you get your full power back from the demons and save the world! A new adventure begins!