Ghost Hitch is an Android game by PlayHouse Games.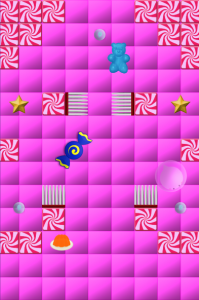 Ghost Hitch - Announcement Trailer
The Ghost Squad needs your help to rescue all the baby ghosts that were kidnapped by evil toys. Guide Norman and his friends through levels full of puzzles and quests to solve. Rescue the baby ghosts, avoid dangerous obstacles and enemies, collect stars, unlock new characters and defeat the bosses!
Changes:
Take your ghosts through an ominous and thrilling adventure when they enter Psycho Maze, the final "Ghost Hitch" area, which features ten brand new levels, one new playable character, two new Special Powers, one evil boss and a handful of secrets, including one that only an insightful explorer will be able to uncover!