Hunted Cube is an Android game by LaPera Applications. Destroy the cubes with same color balls. Select the correct trigger, move it to desired cannon and shoot. Pick up good items to improve your performance and keep the bad ones on unused triggers. Don't let your cannons to be destroyed! Beat your record or challenge your friends through the game leaderboard.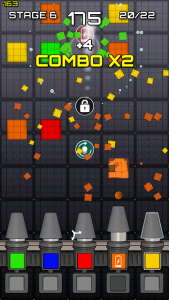 Changes:
– Ingame pause added.
– Reduced loading times.
– Minor bugs fixed.
https://play.google.com/store/apps/details?id=com.Hunted_Cube