HyperRogue is an Android game by Zeno Rogue.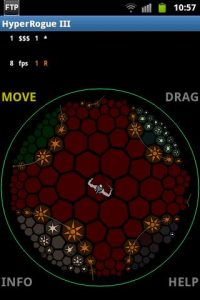 You are a lone outsider in a strange, non-Euclidean world.. As a Rogue, your goal is to collect as many treasures as possible. However, collecting treasures attracts dangerous monsters (on the other hand, killing the monsters allows more treasures to be generated). Collecting enough treasure also allows you to find rare magical orbs, which grant you one-time or time-limited special abilities.
Changes:
9.4: A major update. Many new lands and UI improvements.