Space Shooter by Sandip Bhattacharya is a Shoot'em Up game for Android.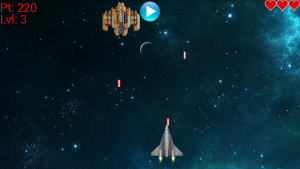 Features:
– Starts fast, lightweight
– Beautiful graphics
– 10 exciting levels with increasing difficulty for everyone to enjoy from beginners to expert
– Unlimited shooting
– 10 different enemy types
– Simple yet it's surprisingly challenging game
– Thrilling fun for you and your friends
– Saves your Highest Score
– Absolutely free!
Changes:
* More challenging levels.
* Performance improvements.