Sword Strike is a Sega Master System homebrew game by 64kb Games.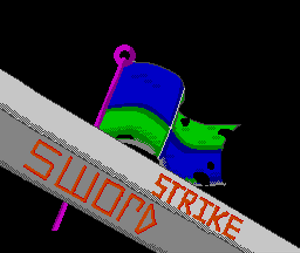 Live or die by by your swordsmanship! A nocturnal raid into the enemy's castle puts you face to face with knights, soldiers and mercenaries. Parry their sword strikes and swing when they are vulnerable. Win, and you watch the enemy castle burn. Fail, and your corpse will be left where it fell. Fight first-person sword duels on an 8-bit system! Victory and death rely on a single blow!
Please accept YouTube cookies to play this video. By accepting you will be accessing content from YouTube, a service provided by an external third party.
If you accept this notice, your choice will be saved and the page will refresh.