Anguna is initally a Gameboy Advance homebrew game created by Nathan Tolbert, featuring art by Chris Hildenbrand. It is a short but exciting action-adventure game, reminiscant of the original Legend of Zelda. Alekmaul took over this neat game and currently ports it to the Super Nintendo Entertainment System.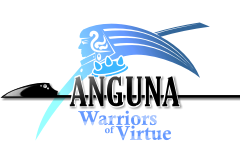 Please accept YouTube cookies to play this video. By accepting you will be accessing content from YouTube, a service provided by an external third party.
If you accept this notice, your choice will be saved and the page will refresh.