Eke-eke has released a new version of SMSPlus a Sega Master System / GameGear emulator for the Nintendo Wii and GameCube. Like his previous release this emulator can now load ROM files from the DVD-ROM drive of the Nintendo Wii saving you much needed space on your SD card(s).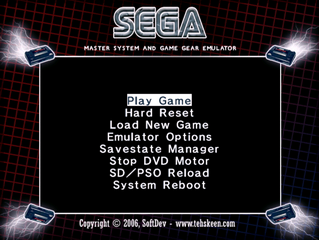 Changes:
– added ROM History for faster ROM access (Marty Disibio)
– added DVD support in Wii mode (no modchip required)
Thanks to brakken / http://www.tehskeen.com for the news.