"A Touch of War" is a realtime strategy game for Nintendo DS.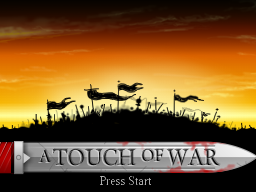 Release notes:
Turns out there was a fairly obvious bug that prevented workers from being trained in the latest version. There's a new version that fixes this on the download page now. Thanks to albertwhite, Irokmar and slippy12 reporting it in the forums.
Thanks to http://www.nintendomax.com for the news.