alekmaul updated A5200DS. It's an Atari 5200 emulator based upon Atari800.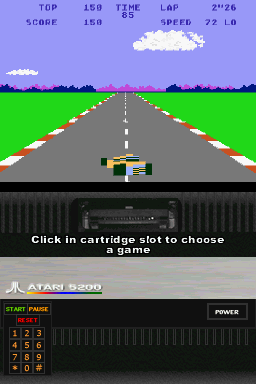 Changes:
* Add automatic chip detection for 16k roms (but you can change it)
* Button L to display/hide FPS
* Add R & L to change Rom
* Really fix flickering pb, alphalerp is back and screen is smoother
* Better sound (not so much …)
Thanks to http://www.nintendomax.com/viewtopic.php?t=13542&f=19 for the news.