Anguna is a Gameboy Advance and Nintendo DS homebrew game created by Nathan Tolbert, featuring art by Chris Hildenbrand.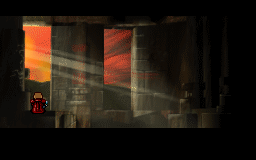 It is a short but exciting action-adventure game, reminiscant of the original Legend of Zelda.
Anguna includes:
5 dungeons and a large overworld to explore
Multiple weapons and items including: a sword, bow & arrows, bear traps, dynamite, lantern, magic boots, and more
Many hidden rooms, secrets, and powerups
Lots of interesting enemies and boss monsters
Release notes:
Just an update, posted some bug fixes, and released version 1.02, most notably fixing some issues that occur when playing on an R4
Thanks to Nathan himself for the news via our webboards ( http://www.pdroms.de/phpbb/viewtopic.php?f=6&t=1553 ). You may leave feedback there if you want.