Berzerk DS by a guy who calls himself Commodore has been updated. The game was previously called "My Berzerk" and is an attempt to redo the classic Arcade game Berzerk for Nintendo DS.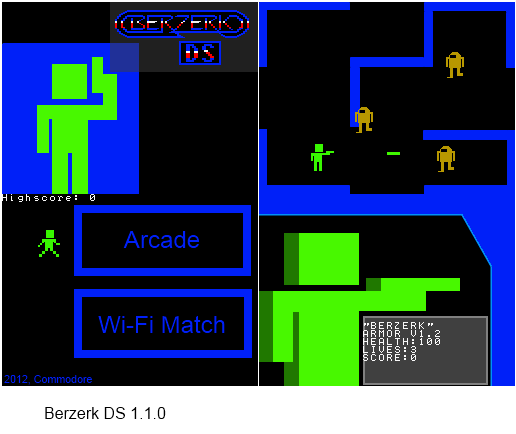 Changes:
– Fixed VRAM crash
– Added the rest of the enemies from Berzerk V1.1
– Changed name from "My Berzerk" to "Berzerk DS"
– Made Otto's graphic more accurate.