Beup is a MSN Messenger client for the Nintendo DS. You can use your own avatars and icons.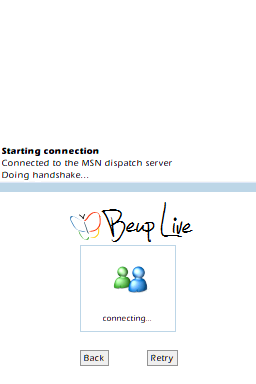 Changes:
– After 1 minute, you can't change your status and nickname anymore.
– The contact persons in your list will see you as offline after 1 minute. You can't change this unless you just login to Beup Live again (since MSN is thinking you are not online anymore)
– After 1 minute, you can still chat, but ONLY to the contacts which you are already talking with (as long as the session is alive!)
– You won't see new contacts coming online or going offline. To refresh, just logout and login again.
Thanks to http://www.nintendomax.com for the news.