Bunjalloo is a web browser for the Nintendo DS. It under active development, and can already display simple pages, follow links and view images.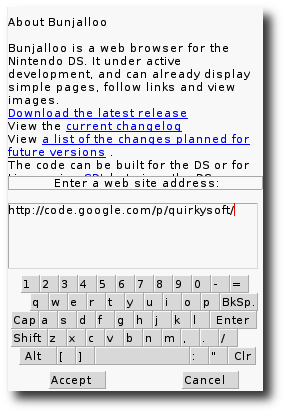 Changes:
– Update code for devkitARM r24
– Italian localisation courtesy of Paolo Ferraresi

Automatic DLDI patching of downloaded NDS files from within zips no longer works. I'll remove the option in the next release. I can no longer test patching, as my card's firmware auto patches anyway. If this is a feature you really need… er.. sorry!
Thanks to www.nintendomax.com for the news.