Throb and t-Rex updated their NDS Demo "C0D3R C0L0RZ", which took part in the Assembly 2009 "Real Wild Demo" competition.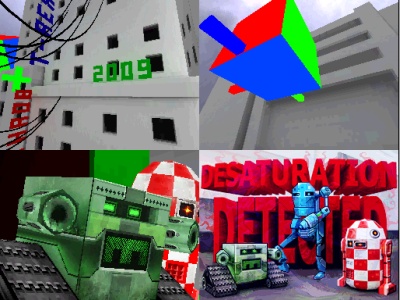 This "Final 2" should fix compatibility problems with various flashcards.
If you are a fan of technical demonstrations, check this demo out – it's one of the best you can get for your Nintendo DS!