Car Playing is a simple surviving game. Avoid to crash with things.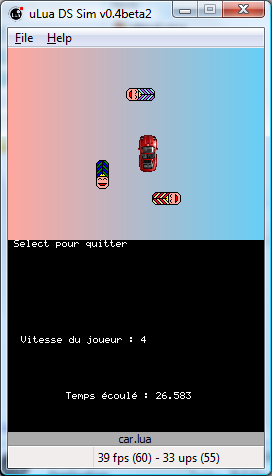 Changes:
– Slight reduction in maximum speed of enemies.
– Adding sound and a background (this is very basic: the VRAM is full so I added an image).
– Small change the appearance of enemies.
– Improved collision, which suffered from some flaws in the previous version.
– Reduced-size mask vehicle collision: thus, we can now brush enemies.
Thanks to www.nintendomax.com for the news.