CellsDS by clone45 is a free flexible, programmable grid-based music sequencer for the Nintendo DS.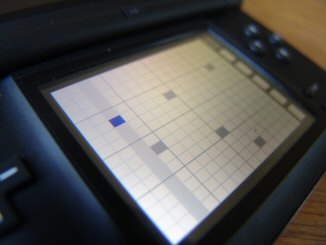 Features:
– Dead simple user interface.
– Ability to create your own unique sequencer rules using the Lua programming language. CellsDS comes with a developer's guide and example scripts to get you started.
– 175 sounds are included. With a little work, you can add your own sounds.
– Ability to customize the scale. (All you microtonal nerds will be pleased.)
– Coming soon… Wifi-Midi support.