Jayenkai released Centipong for Nintendo DS.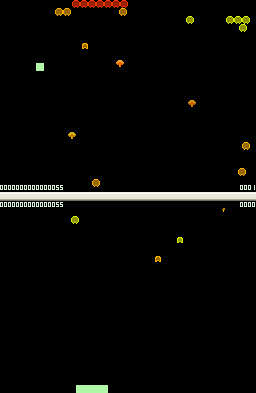 Release notes:
My latest "It'll grow over the next few weeks" DS project.

Centipong!
Already on the PC along with online highscores, "Focus" rounds, and different pod types.
I've finally gotten round to redoing it, and popping it on the DS.

Missing Features
There's no Focus round yet, but that's planned.
I've not added all the pickups in.
I've yet to add additional niceness, too. Like… The titlescreen's really really basic!