Diablo2 Sorceress Project is a recently resurrected DS homebrew made by LeRodeur. The game is a Diablo 2 tribute, where you play as a sorceress that must survive an onslaught of zombies. see the change log for what's new, and be sure to join the on-going discussion so you can give the author some feedback and ideas for what you'd like to see added to this work-in-progress game. [Text shameless stolen from GBAtemp]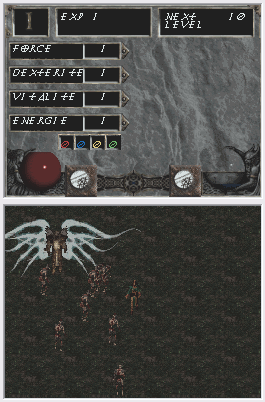 Release notes:
– Beginning of the story
– 2 Maps (second available at level 5)
– Save (file named d2save.sav, at the root of the card)
– Level management
– many fixes
– few dialogues
– added more sounds (still need to add more but haven't got the time right now)
– 2 new mobs
– Most of the formulas are the same as in diablo2
– Much more?
http://gbatemp.net/topic/307541-game-diablo-2-sorceress-project-come-back/