Martinkool released a remake of Donkey Kong II (Game&Watch).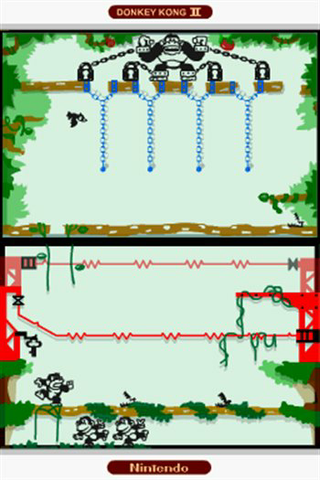 Release notes:
Donkey Kong II, my all time favorite Game & Watch, is here for the Nintendo DS.It's not finished, you can't die, and it is probably loaded with bugs. But I loved this game so much that I just had to have it for my DS.
Thanks to www.ds-scene.com / www.nintendomax.com for the news!