DS2x86 by Patrick Aalto is a PC emulator for Nintendo DS. It's purpose is to allow you to run old DOS games on your Nintendo DS game console. DS2x86 is a port of DSx86 port using the SuperCard DSTwo's MIPS processor, therefor it will just run with such a card.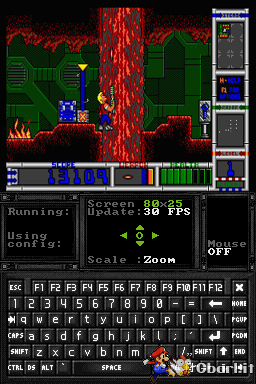 Changes:
– A lot of new opcodes implemented!
– Windows 3.00a can be run in either Real or Standard mode.
– Improved BSOD reporting further, now errors in the core emulation are reported in the dsx86dbg.log file.
– Some other bug fixes and improvements.
Thanks to http://www.nintendomax.com/viewtopic.php?t=13305&f=19 for the news.